So I decided to take a little trip to Meadowhall and Sheffield today since I needed to get some stuff for a couple of birthdays coming up. I went looking for new ponies too, but sadly there weren't any, the Entertainer had the blindbags though! There's a Sheffield Brony meet next Saturday (Not sure if I'm going to that yet or not) and I'm sure they'll be all over those XD

I'd read on Thornberry Animal Sanctuary's facebook that they were doing a collection at the Lush store in Sheffield today and since I needed to go there for a present anyway, I decided to stop by. They had a ferret named Horace with them and after seeing so many adorable pictures of ferrets on my f-list, I just had to get some ferret cuddles from him! XD He was an absolute sweetheart and loved all the attention he was getting!
It was lovely to talk to the lady from Thornberry who was with him and the Lush staff too, they were all so nice :)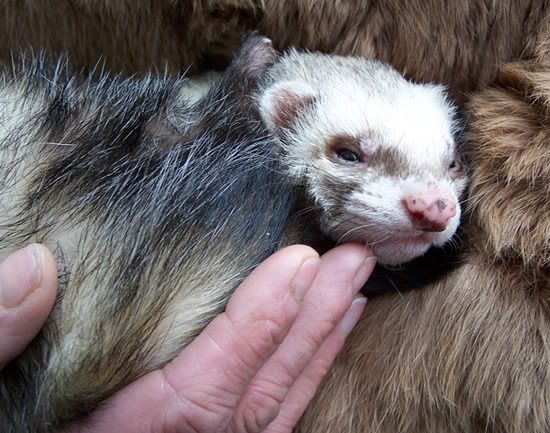 The instant he went into this lady's arms, he curled up and went to sleep XD
Oh gosh, if I ever get my own place, I'm getting a ferret!

I also managed to get 11 streetpass hits today! The most I've gotten in one day!!