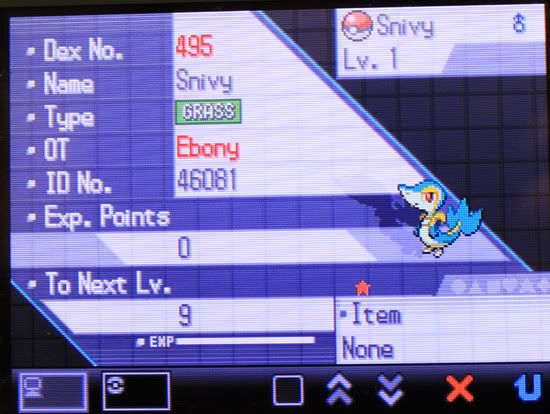 So, I was just randomly hatching Snivy's on my Black game, mostly just to collect some females for trade over the GTS, when on the 4th egg, BAM! Shiny Snivy! XD
I was using the Masuda Method, as I do with almost all Pokémon I breed, just in case I ever got lucky and today I apparently got lucky! It's the first shiny I've hatched that wasn't RNG'd XD It's also my 4th B/W shiny (As a friend of mine gave me her shiny Joltik and Shiny Klink that she randomly encountered on her game, plus I got the shiny Golurk event.)

Now to find him a suitable name!

EDIT: Decided to name him "Sherwood", after Sherwood Forest.