First of all, for Linka: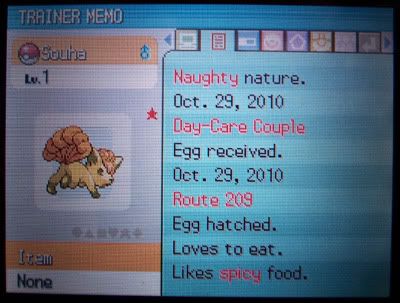 He's all yours :D

Haaa, this RNG method is awesome. I bred 12 shinies yesterday, I was having so much fun with it XD; I've traded them all over to Platinum now for training (Since Platinum is my shiny training/storing game now).
Gonna breed myself a shiny Vulpix next, but first... food!!