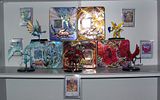 Click for a bigger picture!
Camera flash does not do them justice :( But I knew they'd look awesome with my tins :D

I kinda gave up looking at the instructions for which of BRD's vines go where and just put them where they would slot in XD; It looks okay though so hopefully they were all put in the right way XD; Who knows!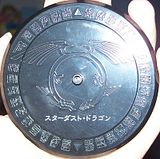 That's what the bases of them look like :D

Also, I icon'd my picture of Facepalming AFD, with a bouns AFD that is POINTING AND LAUGHING AT YOU, YES YOU!




Feel free to steal/add text onto them/whatever! :D