Well, my week off work is nearly at it's end, and I think I have accomplished none of the things on my list! Hurraaay!

Has another go at my dad last night about the spare room he has STILL yet to decorate, after he started once again moaning about the size of my Pokemon collection in my room 8| I pointed out to him that I wouldn't HAVE to cramp it all in my room if a certain other room would be decorated! I want to use it as a collection room!
So he told me last night that I had to clear the room out today, which I've done. There wasn't much to move ANYWAY. We have a plastic set of drawers we keep computer booklets and stuff in, I hope he wasn't expecting that to go in my already full room (Since he specifically told me to not dump stuff in his room ¬¬;)
Anyway I had to leave the drawers at the top of the stairs, no where else to put them. I had to leave a giant fan in my dad's room though because again, no where to put it and HE was the one who bought the damn thing.

All I've left in there are the ladders, paints and crap and the shelves.

Here's some photos of the room under the cut, since I've been meaning to take some :3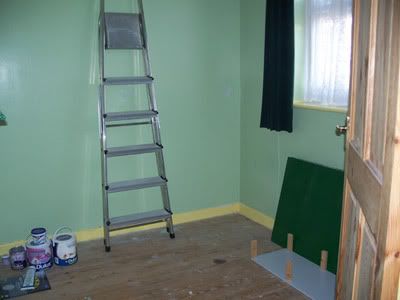 So through the door! As you can see it's a small room, but big enough to be collection space! You can see the shelves we took down on the floor, ladder and paints. In this corner near the window I'm hoping to put a unit of shelves we have, which will display figures!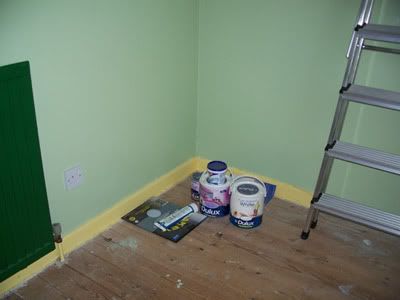 In this corner somewhere I plan to put my TV and DVD player which is currently downstairs 8|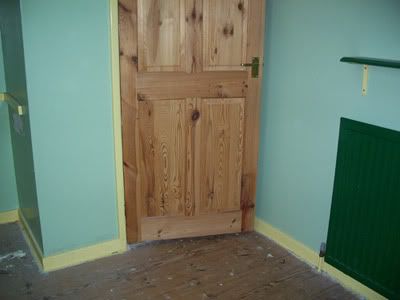 DOOR. Y'know, we got that door over 10 years ago... my dad was supposed to of painted that too, hahaha, you can see what I have to deal with, with him D8
I want to keep the one small shelf above the radiator, again for figures and things!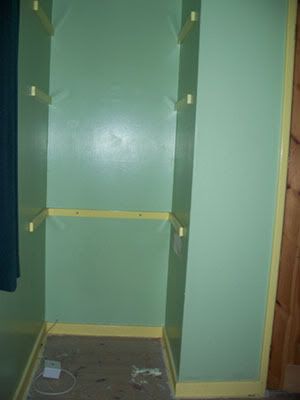 And this is where the shelves were and will be again. Plush collections and stuff will probably go here, though some of it may stay in my room too.



So yeah, that's how the room has been for the last... almost six years D| Makes me kinda wish I'd just left the room as it was and moved stuff in as soon as my brother left and just didn't bother decorating it, but oh no, my dad insisted it needed decorating, yet won't let my mum or me near it. Just argh, frustrating!!
It doesn't help that every time I bring it up, he'll instantly tell me to shut up or jokes about it, when I'm trying to tell him seriously to actually start and finish it!
I'm hoping I can get him started on is in this next month 8| Even if I have to tell him every single day.

Wish me luck, I'll need it to actually perform this miracle.