Had an unexpected second shift at the charity shop today. They rang me this morning wanting me to go in because two of the work experiance kids had phoned in sick.
Granted I've not been feeling 100% myself today either, my throat has been feeling irratated all day D8 Mostly just tickley and such.

Well my letter from Parcelforce hasn't come yet. I swear this has been the slowest process ever XD I'm hoping for it tomorrow.
But on a good note, my Canvas Buizel came today!
Say hello to Aqua Jet! (Yes, named after the attack, but I'll probably just call him Jet for short XD)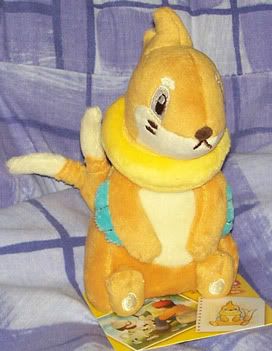 Also, yesterday, I bought this plush puppy from the charity shop!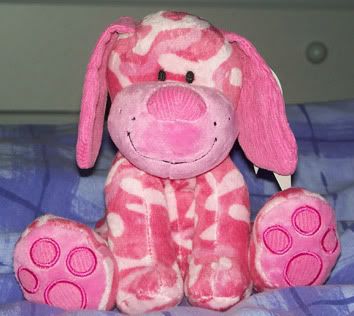 We had our new goods in for Breast Cancer awareness like we do every year, and this year they came with these adorable plush puppies! I couldn't resist this one! It's so cute!

Trying to catch up with downloading 5D's subs, I'm really behind in the actual subs (Though I watch the raws every week) But expect some nice icons and such when I get round to watching them!

Just tomorrow to work and then WEEK OFF! \o/