Well lookie who turned up today!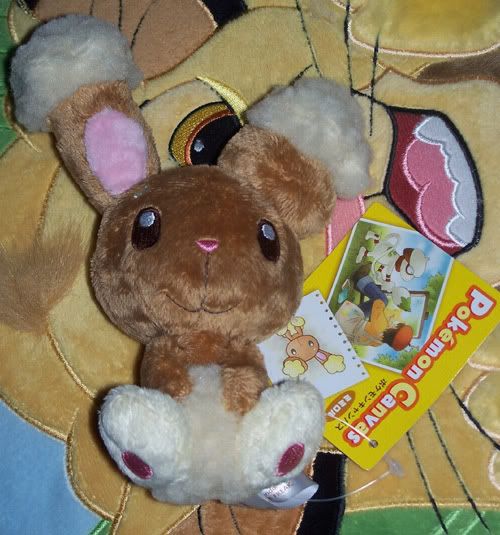 CANVAS COLLECTION BUNEARY!!! ♥♥♥ Oh my god, she's so small and cute and soft and hjdgshgfsjfgj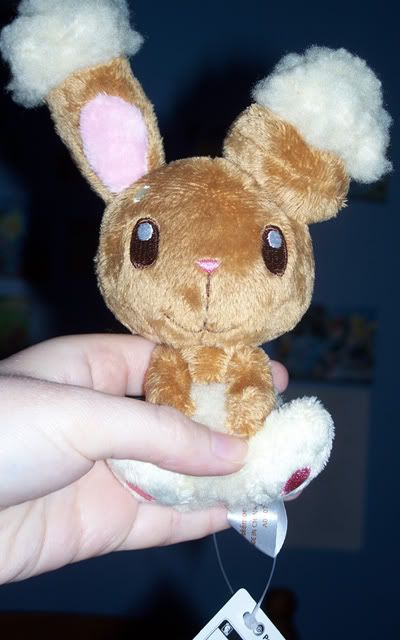 Better front view!

Turns out the reason she was so late arriving was because the seller had a problem sending it off at the airport and so had to re-send the item through EMS shipping instead. They even wrote a little apology and everything, so sweet ;o;
AND!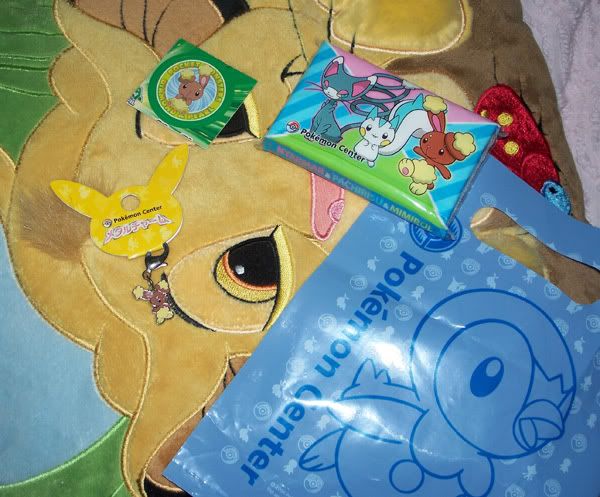 Awesome free items in a Piplup bag!! A sticker, some Pokémon tissues and a Buneary charm! *spazz*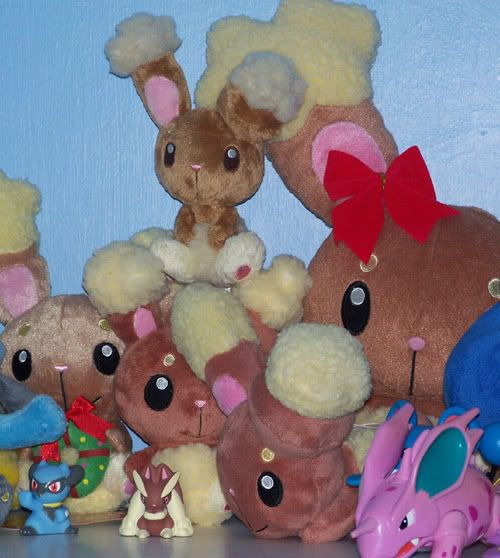 And there she is, sat with her sisters :D



I wasn't sure what name to give her, but wanted something in refrence to "art" since she's a canvas plush, after asking in the DAR2 channel, Ark suggested "Adeleine" after a cute little artist girl character in a Kirby game.
http://kirby.wikia.com/wiki/Adeleine
I may call her Lei for short, but Adeleine is a very cute name :D

Also, so much for this snow. It barely covers the ground and now it's melting XD Haha!

Now time to go and eat!