Lookie who I got in the post today! :D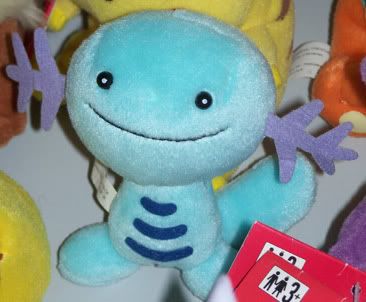 I FINALLY HAVE A WOOPER! I love the Pokémon Collector's community so much |D; Hopefully one day I'll get more Wooper stuff, because Wooper is adorable and always looks so happy :D! *Wants the Pokédoll~* But at the moment this little guy is enough. He's from the "Friends" range of plushies, so he's really quite small XD

Anyway after finishing writing this, I need to start cleaning up the spare room, my dad SAYS he's gonna start decorating it next week. He better do ¬¬; I'd like to move my stuff in by at LEAST the beginning of next month. But watch, as I make the effort to clean up the junk in there and then he doesn't start on it or at least doesn't even finish it until this time next year...

Best get started on it anyway.