So I got up early today, because I was expecting my Pokémon cards to turn up. They didn't, but something else even MORE awesome turned up instead!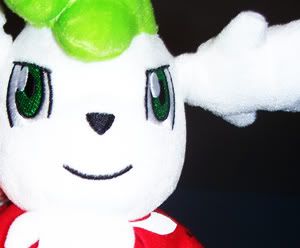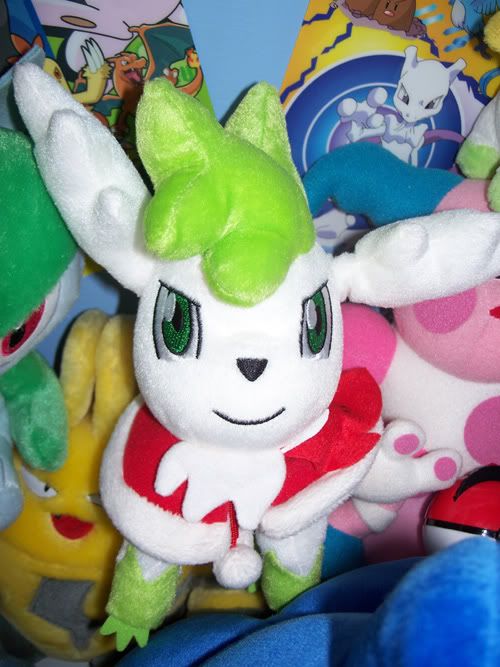 It's Christmas Skymin!!



Here's his tag!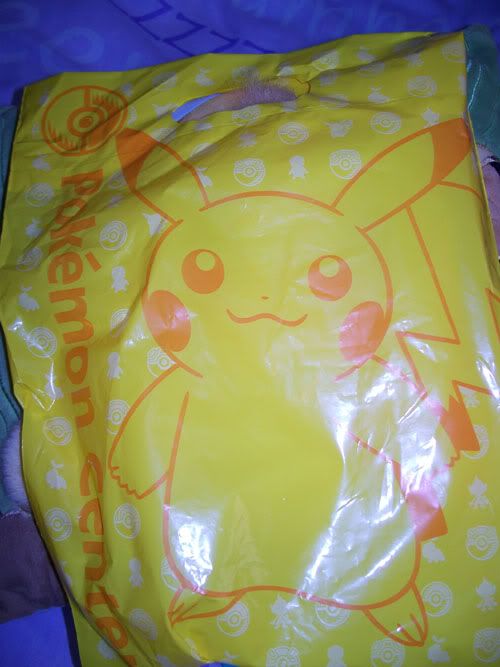 The bag he came in! (*Eee! Pokémon Center bag!*)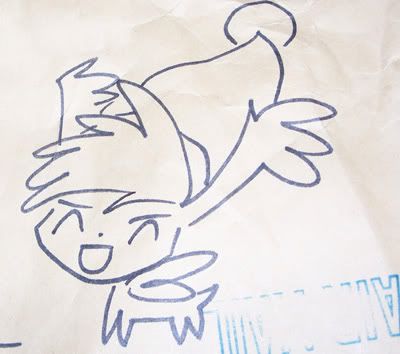 And Gin's little drawing of Skymin on the package, which I've nicknamed as "Doodlemin".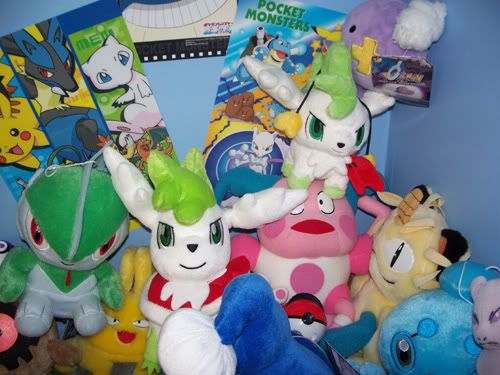 I think he looks right at home :D
Poor Mr. Mime is getting surrounded by Skymins!

I've also nicknamed him Flopsy. Because his right ear seems a bit floppy XD I think it might of been abuse from the postal system that did that, he's also got a tiny hole on that ear XD Ah well, the postal service is like that. Poor little guy has had a rough journey *Hugs him*



I need to finish cleaning my room after the weekend. I'm working most of it @_@ Also ow, my mouth feels a little achey right at the back. Kinda around where one of my wisdom teeth are coming through D| Also I'm tired ;o; Glad today is only a 4 hour shift. It's already started getting noticably busy at work and I'm sure I'll be working infinity hours there next month, but hey, Christmas pay at the end of it will be awesomes /o/

I should go get food before my dad gets up.
Or maybe I should just sleeep z.z