Daaaaaaaamnnnn... Oo; That has to of been the first episode to keep me on the edge of my seat for a while. I was expecting Misawa to lose but I actually wasn't expecting him to get whited, fact is it appears he lost on purpose, unless someone else who knows dueling better than me says otherwise, he had Magical Cylinder face down, he could of redirected the attack back at Manjoume :/ Oh well, here's hoping he graffiti's the nice white walls of Obelisk "White" with his formulas and junk XD

It was lovely to see the Ojamas again <3 I was surprised he still had them, but he threw them away by the end of the episode D: Poor Ojamas...

Most of the comedy this episode was provided by Shou, Kenzan and Juudai as they try fishing for food XD Hahaha, amusing cos they weren't having much luck at all, though once they learned about Misawas duel, Juudai seemed pretty concerned about Misawa and they got there just as the attack hit Misawa. Juudai looked so shocked, made my heart kinda sink right at the end D:

So now lets talk about the next episode preview!!

LIGHTHOUSE ANGST! Of the Juudai and Shou kind! :D

Sameshima dueling is gonna be awesome <3 and there's a chibi Kaiser in the preview!! He's so cuuute~! He appears younger there than he was in the last kiddie flashback we saw of him which was way back in episode 7 and he seems to have more facial expressions back then too, he BLUSHES! OMG CUTE! It seems at that age he was taught under Sameshima himself :o!

I'm gonna post some screenshots now cos the images in this episode was just total love in my opinion.



OJAMAS!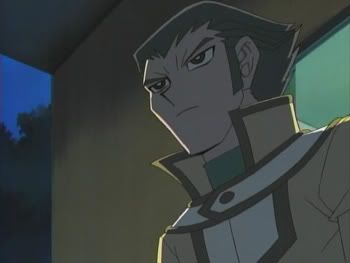 Brooding in the Moonlight



FISHING!



Annoyed Misawa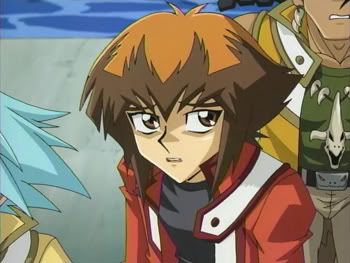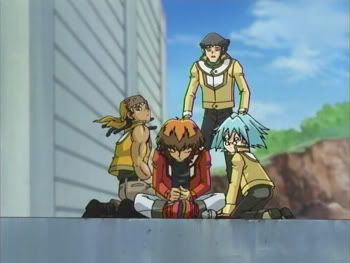 Various screenshots from the fishing scene where Misawa is talking about the Hikari no Kessha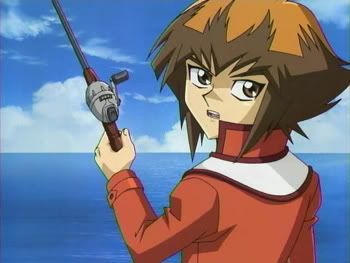 Ready to go fishing?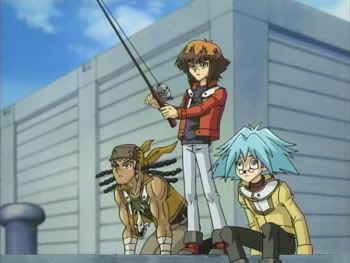 Lets fish!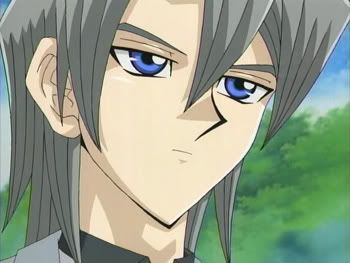 I just loved Edo's expression here XD;;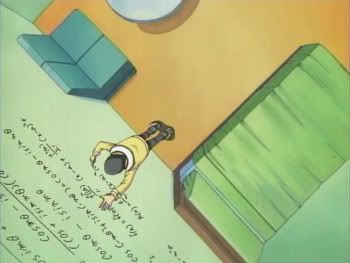 Misawa writing his formulas on the wall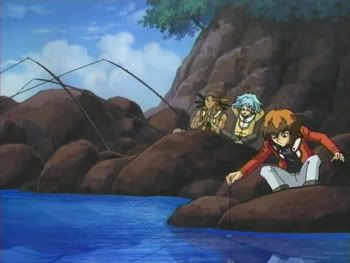 I thought this scene was really cute XD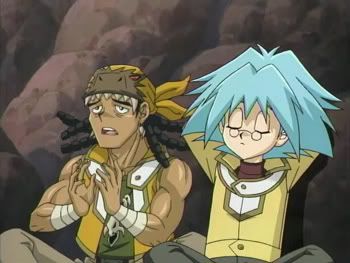 So hungry... ;___;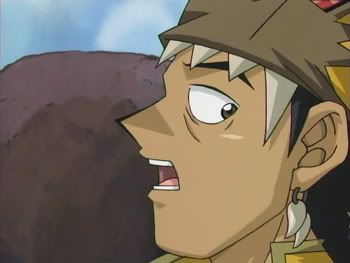 Marufuji-senpai....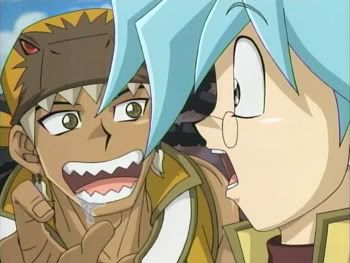 ...looks tasty!!!! >D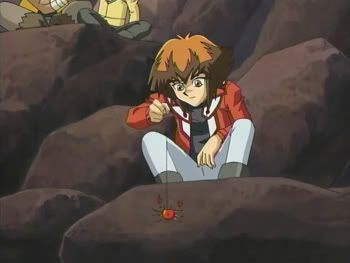 Hahahaha, crab.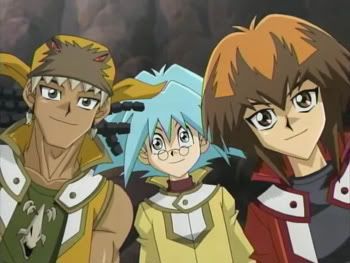 And their expressions when they finally hooked a fish :D



Edo spent some time spying on Misawa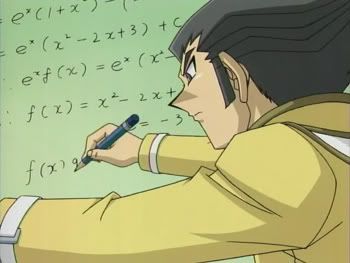 Who is still covering his walls with geek language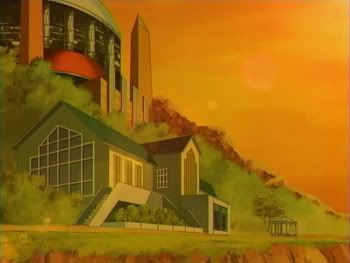 Ah, this shot was a pretty sunset shot I just fell in love with <3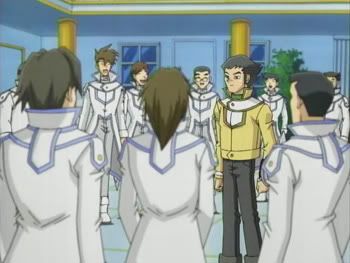 The whites laugh at Misawa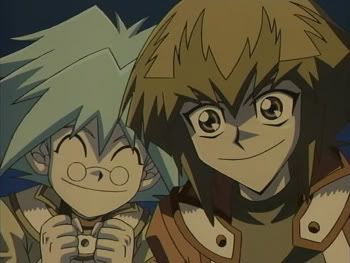 Shou and Juudai are happy cos they have FOOD!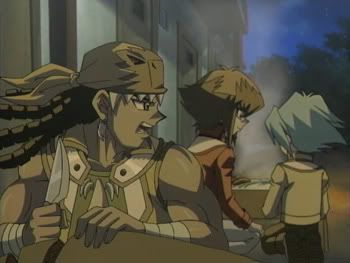 Meanwhile Kenzan is gutting the fish XD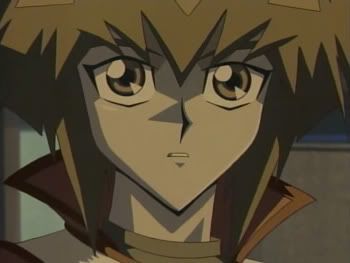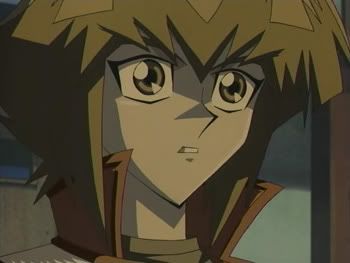 Various Juudai pictures XD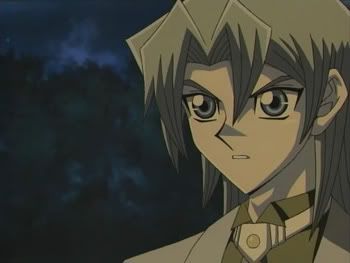 And Edo too! :D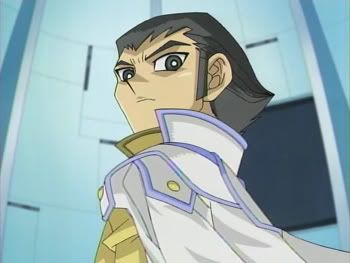 And this picture officially scares me ;________;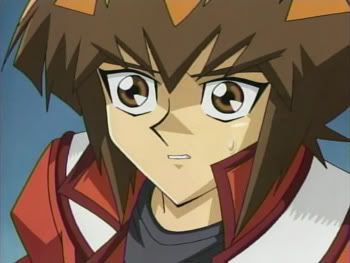 Scares Juudai too by the look of it :/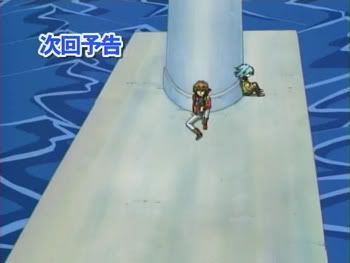 LIGHTHOUSE ANGST!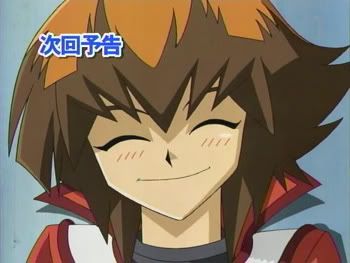 This is like the most CUTEST. PICTURE. EVER! SERIOUSLY! X3333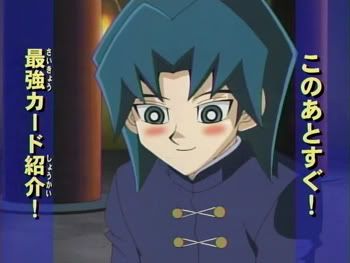 HAHAH! CHIBI BLUSHING RYOU! XD

Damn, been a while since I did a picture spam for an episode, ey? XD

Oooh and episode 83 airs on my birthday too <3 Sameshima dueling and chibi Ryou are awesome birthday presents XD;; Last year the episode nearest to my birthday was Chronos VS Vampire Camulla XD;;



Oh and I just remembered a dream I had last night, me and a friend went to a movie theatre and ended up releasing an Elephant or something that was captive there. We spent the rest of my dream trying to hide it and help it escape XD I remember running down embankments and being in rivers just to help this animal escape and there were people after us and everything! XD In the end it turns out that even though we thought we were doing good, the animal was apparently better in captivity or something Oo;

Oh yeah and I was in a pet shop as well, I was looking at hamsters, one escaped and ran under the shelving so I asked one of the people working in the shop to try and get it and for some odd reason she kept scooping out SPIDERS >_< And there was this really huge one that was pink and had one huge Cyclops eye that ran off *Shudders*

Yeah my dreams are weird, though I think we all came to that conclusion a while ago.

Oh and since I haven't mentioned this (*And the Queen song I used for the title of this journal entry reminded me*) My mum and I are going to see a Queen tribute band on the 4th <3 We got the tickets for free too cos it's showing at a local theatre (*It used to be a cinema*) where my brother helps out and since my mum has helped out too by supplying them with paint that she got cheap from where she works they gave us free tickets :3 Eeee! I'm really looking forward to it :D

Oh well, it's 2am, so I best sleep :o