YAY! Seems like Daitokuji-sensei isn't completely out of the show and all because his soul now lives...in his cat XD And he's back to putting "Nya!" at the end of his sentences, YAAY! Hopefully this means he'll pop out of Pharaoh any time he's needed~~!

Juudai giving Old Kagemaru a huge hug was just hillarious, especially when Kagemaru screams out in pain XD;;

Oh Oh and we see a scene with two kids in a card shop and it seems that the person stood behind them is none other than Yugi's grandfather, you only see his waist though, but still...

I can't comment much on this episode, it was like mostly dueling and I haven't a clue on most of it so I'll just post a few screenshots instead, oh and I'll post the ones from episode 47 as well, with Kaiser's facial expressions and what not~!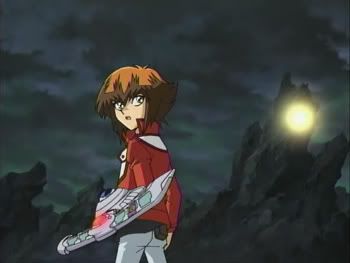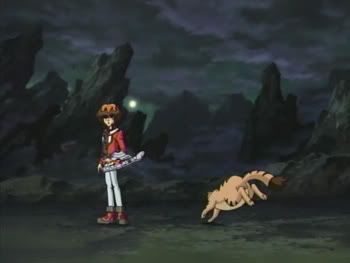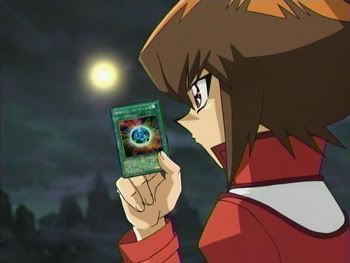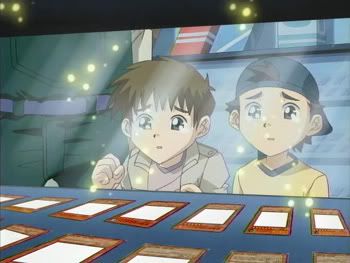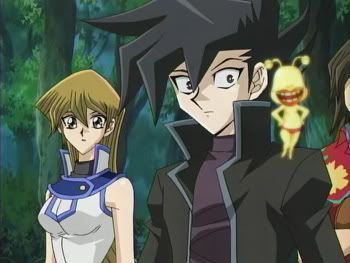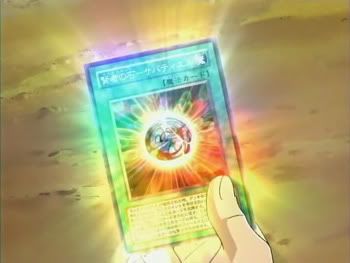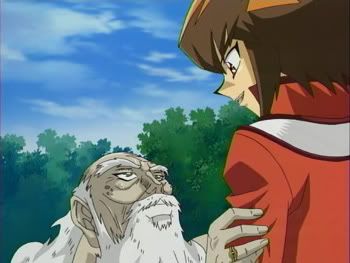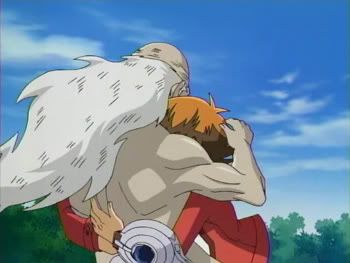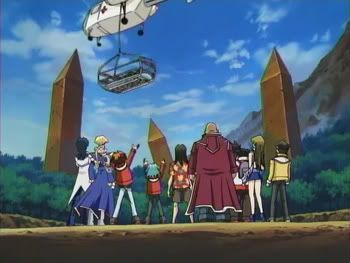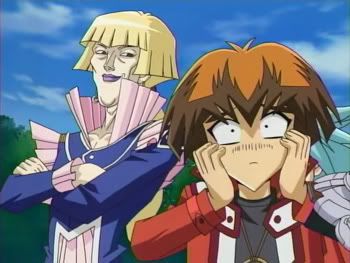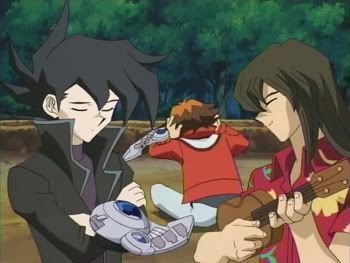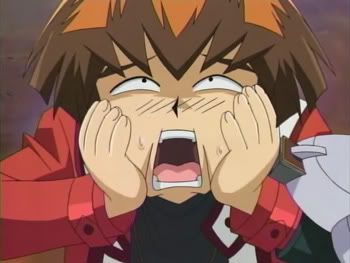 Episode 47 - Kaiser's many facial expressions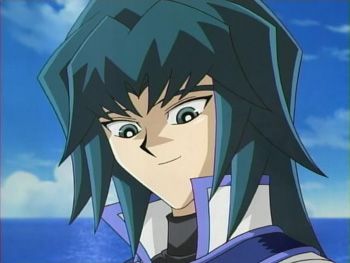 *Smile*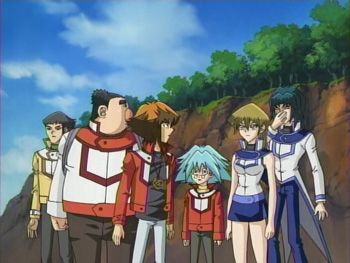 *Disgust*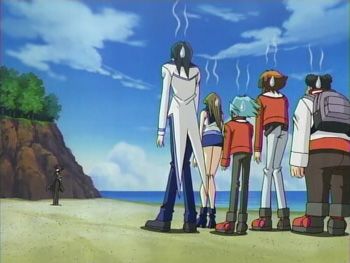 *Sweatdrop*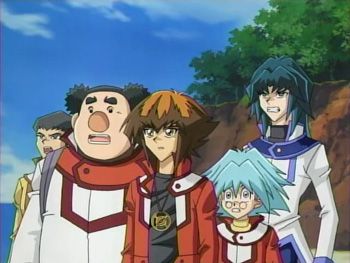 *Urrrrgh...*

My new icon comes from a new advert that was shown as well, I loved the picture X3

Oh by the way, in the advert for the GX DS game, anybody else notice that when they show a clip of Burst Lady's card in the game it's her edited card? Oo;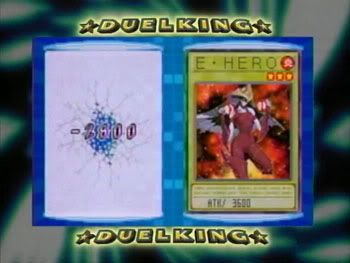 I really should go and eat now or something Oo;;