So today I got to see the inside of a court room :D What a confusing layout O_O I hope to NEVER have to be in one anytime in my life when an actual court is in session *shudders*

Also I got three FMA figures (*Ed, Riza and Hughes*) and two mangas, The last volume to Digimon Tamers and the 3rd Volume to Yu-Gi-Oh! Duelist. No Bleach, no FMA, no Naruto XP So one day I need to order them off amazon.

Anyway now for the GX 45 ramble along with pictures :3



I could not keep a straight face during this episode and especially during the duel! Oroborus? Homunculus? Alchemic Element Symbols? :o
This one is gonna be a good one to parody...once I finish episode 44 that is XDD

Anyways the episode starts with Manjoume waking up in his little void, he spots Asuka and Fubuki and it looks like they're all in little planets, then Manjoume sees earth and he looks pretty freaked XD;;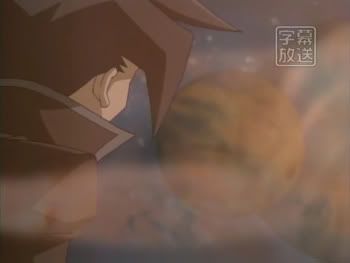 Am I dreaming about being eaten by the Discovery channel again...?

WTF!?!?!?!

Juudai is like his usual determined self and at the Forbidden Dorm, Mr. Mysterious activates what really looks like a simple transmutation circle, seriously XD It's all fun! This makes the alchemy symbol appear. A bolt of lightening hits a tree near Juudai and co and the symbol appears on what remains they then follow it to the forbidden dorm.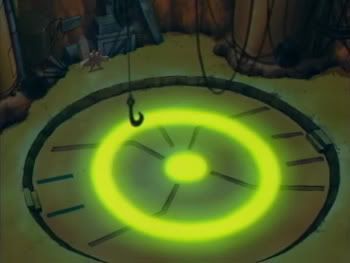 Activating Transmutation Circle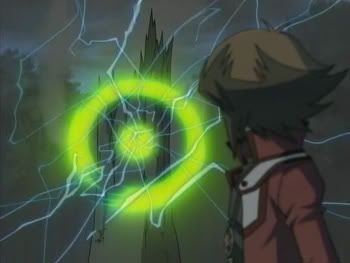 Since when did lightening do that????

In the dorm, lightening freaks out pharaoh and he runs off. The others follow him down what I believe was the same path that brought them to Titan as Juudai mentions him. They seems to lose Pharaoh but come across this huge room. Shou spots a casket and Juudai decides he'll open it :D Like you do when you see a freaky casket!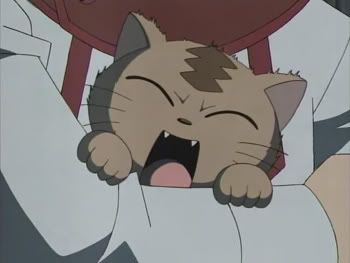 NYYYYYYYYYYYYYYYYYAAAAAAAAAAA!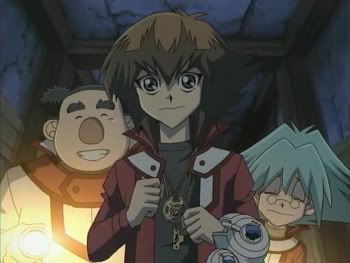 JUUDAI - "It's creepy down here!!"
HAYATO/SHOU - "We're right behind you *cower*


Inside is indeed a mummified body O_O Juudai asks for a light and he pans it up the body, then moves a bit of the clothing to reveal a name badge which reads "Daitokuji" and yes it's spelled "Daitokuji"...is "Daitokuchi" a right spelling too? Cos I'm fond of spelling it that way :/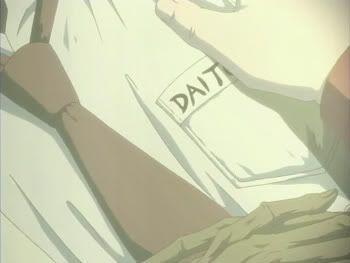 So who lives in a casket like this...?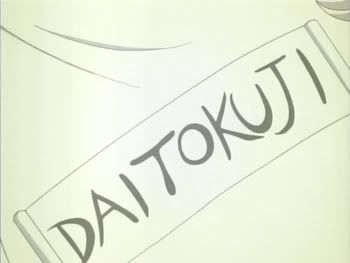 Why it's Daitkuchi-Sensei!!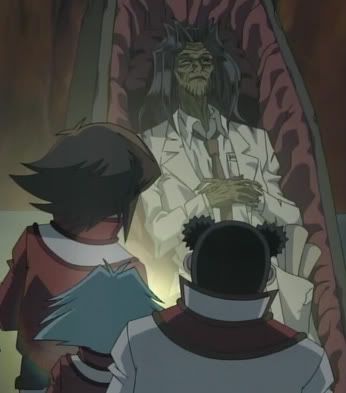 Ever get the feeling you're in a zombie movie?

Anyway then Mr. Mysterious makes his appearance and introduced hismelf as Emmanuel from the Seven Stars YAAAY! Before he starts the duel he takes down his hood from his face to reveal Daitokuchi like hair only it was white O_O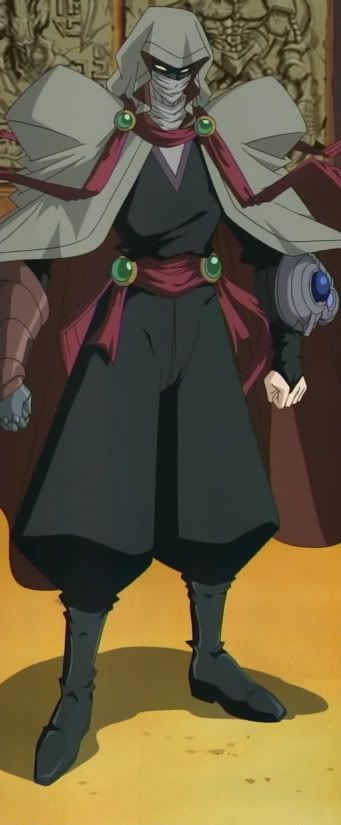 OMG! Full Emmanuel body shot :3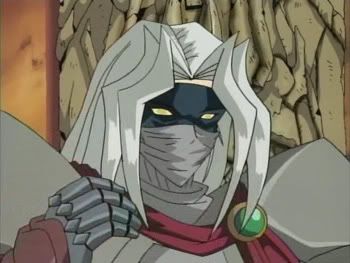 Ph43r my White Hair!

Okay the duel was the part of the episode I could NOT keep a straight face. Emmanuel had this thing that could stop the attacks of Juudai's monsters and it picked like the Alchemy Element symbol for each one. Now I have somewhere a scan of the different symbols used in alchemy and so I recognized them :D Being an FMA fan helps!
Also one of Emmanuel's monsters was called Oroborus, and yes, it was a big giant red snake...also there was one called something....Homunculus, I could NOT stop laughing, seriously XD
Oh and the support magic card for Clayman was hilarious too! It gave Clayman his own racing car! HAHAHA!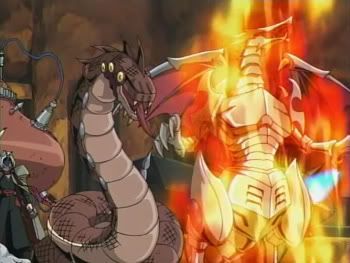 The snake be the Oroborus thing!
I gots a Brum-Brum Car!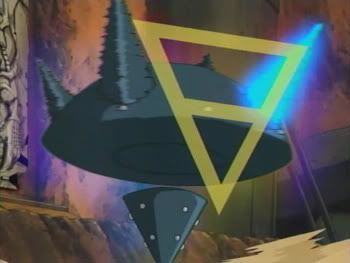 Elemental Alchemy symbol for "Earth"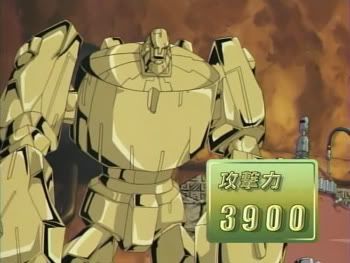 The Homunculus Monster!

Anyway by the end of the episode Juudai had actually managed to get rid of all the monsters on Emmanuel's side of the field and his mask cracks.
Then all of a sudden Pharaoh comes in, Shou picks him up but the kitty ain't having that and scratches him XD Pharaoh then runs over to Emmanuel and sits by his leg, shocking everyone and it's then they start to realize who Mr. Mysterious/Emmanuel really is.


KABOOM!!!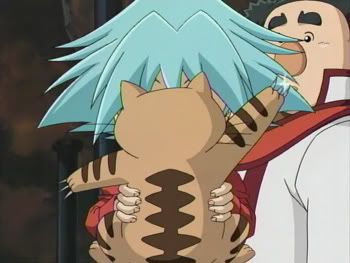 Scratchy, scratchy~~~!
Run, Pharaoh, run!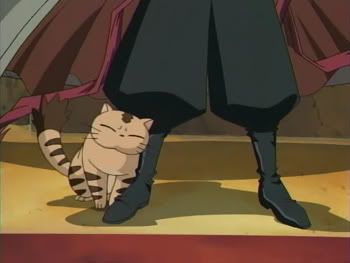 NYA~~~~~~! <33333333

Yes...Emmanuel picks up Pharaoh and then removes his mask to reveal he is in fact DAITOKUCHI! *Teh gasp, teh shock, teh horror* only he has the weird veins on his face.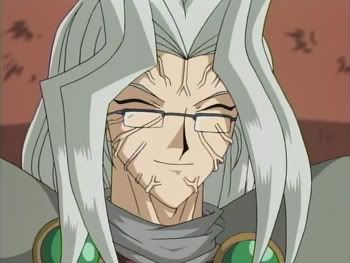 Muwhahahaha! I was evil all long! And I bleached my hair, how's it look??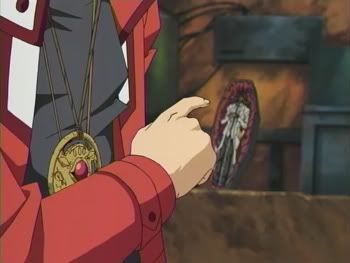 ...then who the hell is that guy?
I just love how he's cradling Pharaoh here and how Pharaoh is all snuggly lookin'...poor pharaoh ;____;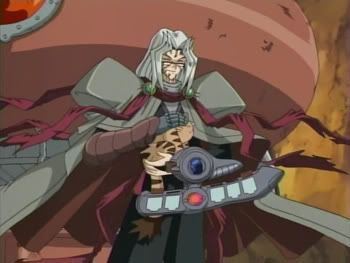 Never trust the cat guy

DAITOKUCHI-SENSEI IS TEH EVIL!!
In the preview he even opens his eyes and they're all red lookin' O_O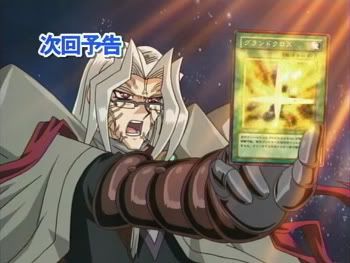 Old red eyes is back~~!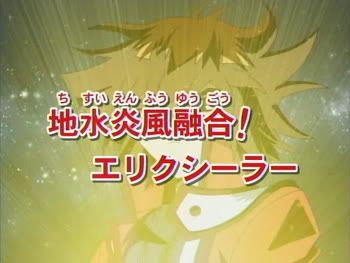 I just liked the look of this scene with juudai's hair going all flappy X3



Parodies are still in ze making, did some this morning and gonna do some now :3 YAY!