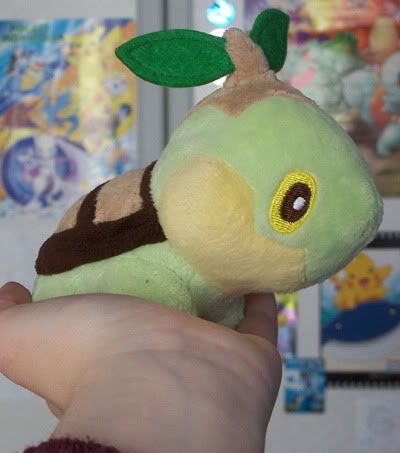 So cute~ ♥
Canvas Turtwig arrived this morning! YAY for EMS!
He came with a bigger Turtwig (A DX UFO I believe) who is just so adorable and droopy XD I was considering trying to sell him, but he's so roly-poly looking and has the tubbiest stomach ever ♥ Don't think I can part with Little Twig's big brother XD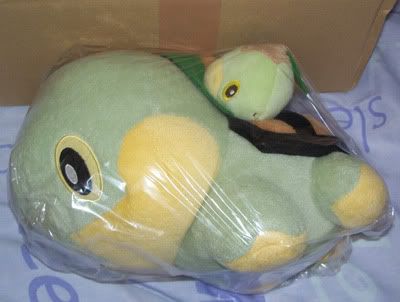 Poor things looked so squashed when I got them out of the box.
With the arrival of Little Twig, this makes my canvas plush collection ALMOST complete! The only one I'm missing now is dear little Cherrim :D